Why Henkel?
Some say it's taking part that counts. But at Henkel, we play to win. It's that extra bit of motivation, ambition and passion that every one of our employees across the world has in common. You see it in every business unit, in every job and at every level in the company.
Henkel's success is built upon people who are open to new experiences – people with an entrepreneurial spirit who search the world for new ideas for our innovative brands and leading technologies. Henkel employees are globally united by one idea: We are one team. That's the "Henkel spirit".
Did we catch your attention and are you curious to find out more? Get in touch with us apply online today at: www.henkel.com.au/jobs
Where can I find current job offers?
You'll find our current job offers on our website via "Careers" -> "Find job offers".
Check out our challenging career opportunities and apply via www.henkel.com.au/jobs
Where can I find any suitable job?
Just fill out the job profile in the job portal and activate the 'job agent'. Depending on your profile, you'll be notified for future job opportunities. Good luck.
How do I apply for a position at Henkel?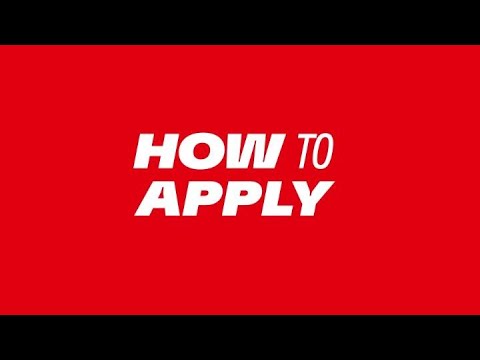 Since our application process is standardized, candidates are encouraged to fill their profile at: www.henkel.com.au/career.
If you notice a position that you're interested in and qualified for, simply apply online. It's that easy! Good luck.
Which documents should I attach to my application?
Most important is your CV (Resume). Our online application system gives you the opportunity to create your own unique profile to show us that you are the perfect candidate for our vacancies.
Please send us all necessary application documents as digital files in PDF format.
I am interested in several jobs. Can I apply for multiple positions at the same time?
Yes – simply fill out your profile in our online application system. Once your online profile is complete, you can apply for multiple positions.
I found a position that seems interesting to me, but no information as to whom I should contact. What should I do?
The recruiting team will process your application, that's why there is no direct contact person. If there is no contact person, use a general salutation, for example: 'To whom it may concern' or 'Dear Sir or Madam'.
The job offer is written in English – should I write my application in English as well?
Yes, please. As Henkel is an international company you will be working with colleagues from all over the world and English is our official company language. Generally, the 'rule' is: please write the application in the same language as the job ad.
The job posting that's still open on your site has an old posting date. Is it still an open position?
Yes. All job postings in our online application system are still vacant, and only removed when filled.
Whom do I contact if I have questions concerning my application?
Our recruiting team will help you with all requests regarding your application. Contact the team here.
Whom do I contact, if I have any questions considering the registration?
If you have any technical questions, or questions regarding the online application process, please click here.
How long does the application process take within Henkel?
It might vary depending on the job profile. Usually, there are only a few weeks between your initial application and placement. Here you can read about the application and selection process at Henkel. 
Do I get feedback during the application process about the state of my application?
Each position that we have open with Henkel is unique, and finding the right candidate is important for both the hired candidate as well as for Henkel. We want to make sure that both the candidate and the company are a good fit for each other. We will provide feedback to the candidates throughout the entire process.
Learn more about your future at Henkel
Let's dare to make an impact together.
A career with us means growing in a vibrant and diverse culture of trust and belonging and bringing your ideas to life.
Do you dare to make an impact? Let's talk.