Fab
Fab gets deep into the fibres of your clothing, leaving your whole wash Fabulously Clean and Fabulously Fragrant.
Fab Sunshine Fresh and Fab Frangipani
Indulge your senses and let Fab take you on a journey of sensorial delight. The evocative scents of Fab Sunshine Fresh and Fab Frangipani capture the essences of summer flowers and on a warm sunny day.
Fab Fragrance Temptations
Tempt yourself with Fab Fragrance Temptations. Add a touch of Spice Allure and Gold Obsession to your day. Using fine fragrances recommended by a world famous perfume house, Fab Fragrance Temptations are so tempting, you'll wish it was laundry day every day!
Fab Aromatherapy
Refresh your clothes and stimulate your sense with New Fab Aromatherapy - expertly crafted to inspire your body and mind. Infuse your laundry with these unique blends of essential oil and floral extracts, for fabulously clean and fragrant laundry.

Top Brand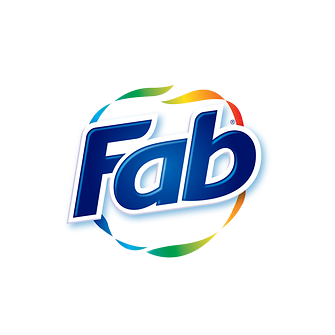 www.fablaundry.com.au