Since the beginning of 2020, the world has been in the firm grip of the COVID-19 pandemic, challenging societies, economies, businesses, and every single one of us across the globe. The situation is still challenging and difficult to predict. This makes it all the more important that we continue to stand together to further slow down the spread of the corona virus and to master the challenges. Our highest priority remains the well-being of our employees, our customers, and our partners. We are doing everything we can to ensure their safety and health, be it on site or or working remotely – while at the same time ensuring the continuity of our businesses.
To help address this unprecedent challenge, we launched a comprehensive global solidarity program in spring 2020 – including financial donations, product donations, the production of hand disinfectants as well as increased and ongoing safety measures for our employees. We take action to live up to our commitment to contribute – and will continue to do so as long as necessary. 
The fight against the corona virus will accompany us for a long time to come. Uncertainty remains in view of rising or high infection rates in many countries. One thing that is certain, however, is that we will adapt again and again during the crisis and respond flexibly and quickly to changes in our markets.
For our customers, partners and suppliers
To prevent the spread of the coronavirus, we took rapid and comprehensive measures to ensure the safety of our employees, customers, partners, and suppliers. Despite the constantly evolving nature of the pandemic, we made every effort to mitigate potential shortages and delivery delays and we fully focused on protecting business continuity for you. 
You can count on us to leverage our expertise, our multiple-sourcing strategy and our global production network while making every conceivable effort to meet your demand to the greatest extent possible. During the crisis, we always had the vast majority of our manufacturing sites in operation and we did not face any severe supply issues. Today, production at our sites around the world is running normally. 
Thanks to the close collaboration with you, our customers, partners and suppliers, and the diligent work of our procurement, supply chain and operations teams, we managed the crisis successfully so far. However, mid-to-long-term assessments remain difficult and we will continue to monitor the situation closely. Based on the experience of the past months and the strong commitment of our entire team, we will continue on our path to best meet your needs in the future.
We hope that your teams and their families stay safe in these more-than-challenging times. We are confident that we will be able to work through this together.
Henkel Australia and New Zealand: We Care, We Act
At Henkel, we are committed to being a trusted partner to our stakeholders and a responsible corporate citizen within our communities.
Henkel Australia and New Zealand has set up a Crisis Management Team to provide leadership and guidance during this period. Our top priority is to safeguard the health and safety of all our employees, adhere to government directives, and leverage our global network and multiple sourcing strategy to meet our customers' needs.
All our plants are operating as usual. At all our sites and for all our businesses, we have implemented extensive safety, hygiene and social distancing measures to protect our employees and prevent the spread of coronavirus at our premises. These measures include:
Flexible work-from-home arrangements wherever possible
Maintaining a skeleton crew with teams that work on split shifts
Staggered breaktimes
Using online tools for virtual meetings and discussions
Providing confidential 24-hour counselling service via the Employee Assistance Program.
For Adhesive Technologies, we support our customers both virtually and through on-site consulting while strictly observing social distancing guidelines. This includes delivering online technical trainings and webinars.
Beauty Care wants our consumers to be able to look and feel their best, even if they are at home. Our team of qualified hair and home colour specialists is here to answer any questions and offer advice on DIY colouring, care and styling. Consumers can easily get in touch with us through our consumer advice line and digital platforms such as Facebook or Instagram.
In Laundry and Home Care, we are working hard to enable the product availability of our cleaning products on the shelves to meet the demand of our consumers. We have also donated 10,992 units of Fab and Cold Power products to Foodbank Australia to support Australians in need. This contribution is an extension of our collaboration with Foodbank in January when we donated more than 15,000 units of Cold Powder detergents in January 2020 to support the victims of the Australian Bushfires.
Daniel Rudolph, President of Henkel Australia and New Zealand, said, "I truly appreciate our teams all across the company for doing their part to overcome challenges and adapt to the new Covid-19 normal, especially in working together to meet our customers and consumers' needs."
East Tamaki, New Zealand
During the first days of the lockdown in New Zealand, sanitizer and disinfectant were almost impossible to acquire all around the world. Vai Lolohea, Safety, Health and Environment Quality Advisor in East Tamaki, New Zealand, worked tirelessly to support the local crisis management teams and ensure the Henkel Adhesive Technologies manufacturing team was taken care of from a safety and mental well-being perspective. Vai investigated and assisted in the production of a small batch of sanitizer based on the WHO recipe for the manufacturing team to use during very stressful times. At the same time, she made sure that the Beauty Care and Laundry & Home Care teams had masks, gloves and sanitizers – some of them sourced from Henkel Japan.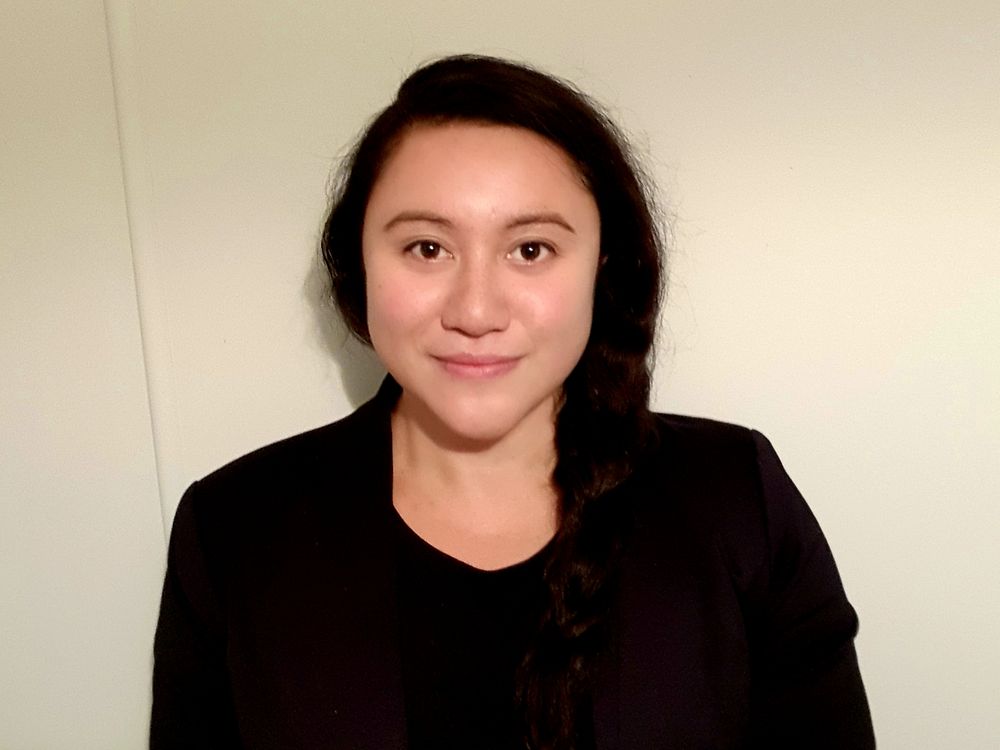 Vai Lolohea, Safety, Health and Environment Quality Advisor in East Tamaki, New Zealand Press Releases
News & Social Media Updates